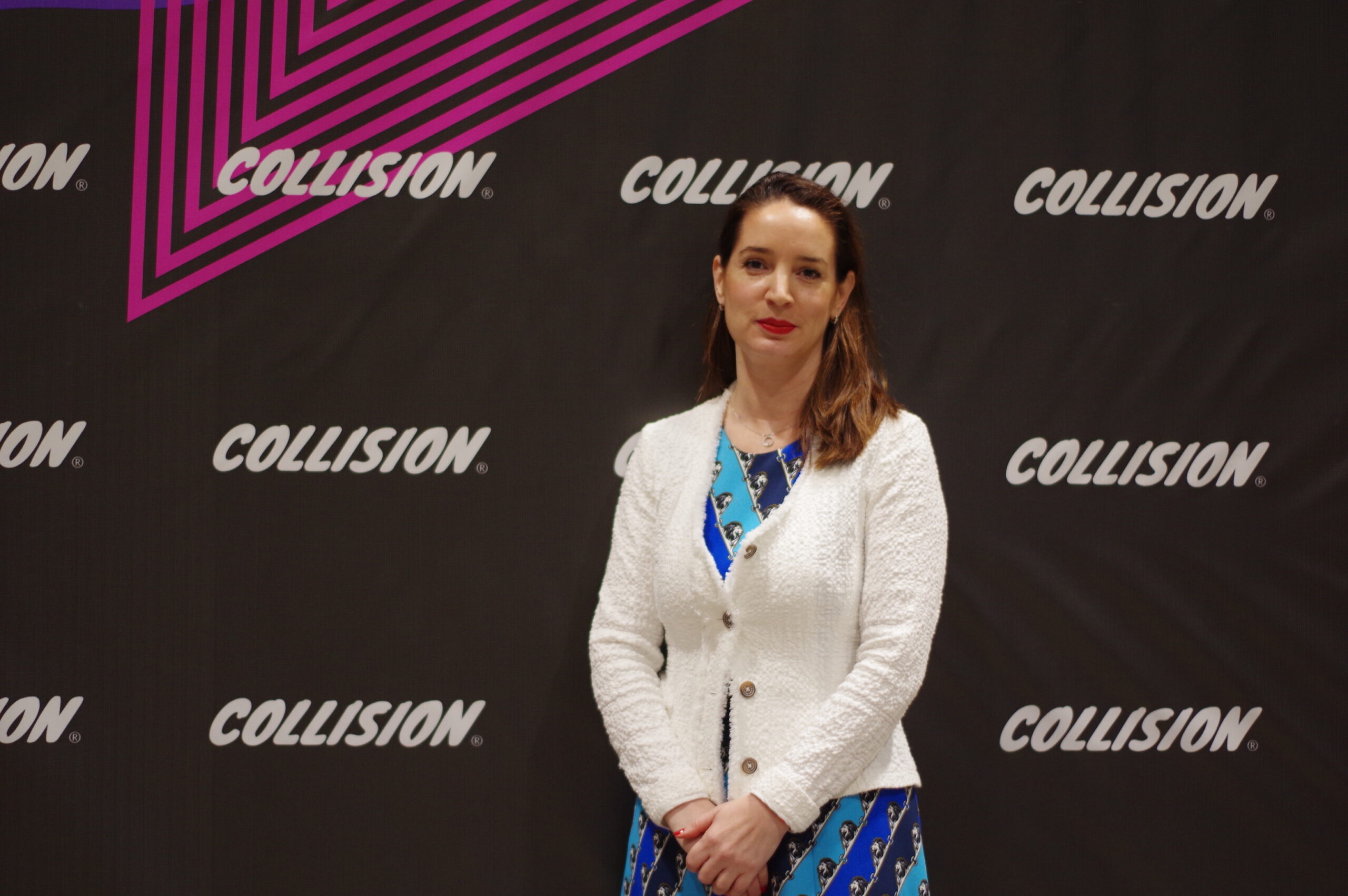 I'm guided around a black curtain by a Techstars rep who tells me Maëlle Gavet is now free for her interview.  I see Gavet sitting in a black leather chair.  It can be intimidating interviewing the likes of Gavet's reach and stature in the tech world; however, Maëlle immediately disarms you with her sparkling personality, amicable manner and non-pretentious style. 
It's little wonder why Techstars chose her from a field of candidates to have her as the new CEO.  Aside from over fifteen years of executive experience, with stints at OZON.ru and Priceline Group, Gavet is a boardroom stalwart who doesn't come across hardened by those years, instead she comes across self-assured, poised and approachable.
She pauses as we meet.  Having already done a series of interviews she requests that she get a much-needed tea beforehand; I oblige and get a much-needed coffee.  She quickly returns with a smile and almost immediately leans in to talk, and I don't even recall having asked a question.  
So relaxed I was the interview became more of a casual conversation, with Gavet generously offering her thoughts on my at-times pedestrian questions.     
Admittedly, I tell her—to my embarrassment—that prior to meeting I had never heard of Techstars; however, I also admitted that since then, each time I engaged with a startup founder and mentioned Techstars, every single one of them knew of the company.  
And, truthfully, that's all that matters.  It's the kind of company that isn't required to be known in all the living-rooms of America in order for it to be successful.  Also, little do they need to market to the tech community as they are highly sought after—and for good reason.

It's the kind of company that should headline the Collision and Web Summit conferences of the world, with banners splayed and its company reps speaking at center stage.  
Techstars is a financial accelerator that mentors through their program(s) new and exciting companies and their founders/CEOs.
Techstars most popular program is the three-month accelerator, and no matter where you are in the world, Techstars funds a startup with $120,000 while supporting you through, what Gavet calls, " a boot camp" for startups before they are "VC backable".  Around 300 Techstars employees comprised mostly of former entrepreneurs—like Gavet who built three companies—help shepherd through their program teams in these alpha companies.
When asked what drew her to Techstars, Gavet says she's a former entrepreneur and understands the world of startups, but also feels that the VC industry needs to be disrupted.  
Enter Maëlle Gavet.
Collision Conference is potentially harvest time for Techstars and VCs alike, as the Exhibition Grounds space in Toronto bursts with tech startups and their talent; and it's talent, Gavet mentions, is what they look for as much as the actual idea behind the startups.  When choosing startups that fit their accelerator programs, Techstars criteria for investing in them is distinct and assorted, but they focus and invest in people first as Gavet points out: 
"We look a lot at the founder, the typical characteristics of a founder: resilience; adaptability; drive; experience in whatever problem they are trying to solve.  We also look at, obviously, the size of the market.  What we do, though, is we really recommend [them] to go and meet in-person, or at least over zoom, with the managing director of the program they want to attend.  It's a lot about personal relationships.  It's so early stage when they apply that it comes down a lot to, 'Do we feel like this is going to be an entrepreneur who is going to make it?'  A lot of them will pivot during the program so we're not even necessarily fully investing on that particular business.  A lot of VCs will tell you they invest in the founder first.  I think no one does it more than we do because again they come with one idea and by the end of the program they may have a completely different one.  And, they get their $120,000 at the beginning of the program not at the end, so we invest when they join."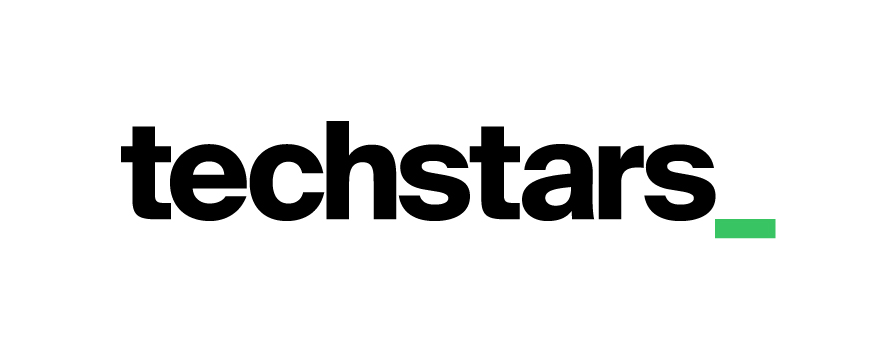 Gavet informs that Techstars is one of the largest of its kind in the world, with over 3000 companies in its portfolio, on average nourishing 500 or more companies each year through the program, however, this year they anticipate an uptick with Techstars making 600 – 650 pre-seed investments.  
"But we really think of ourselves as an investment business, we just need to explain that to the world better."  This last point was at my expense, as we share a laugh. 
A program then follows to help startups find VC funding as well as make integral connections with those in the entire Techstars network, one of the largest of its kind including 7000+ active entrepreneurial members and tech talent looking to support or join a growing tech company.  
Gavet eagerly points out that Techstars is a "universal investor" one with global reach and with a mission of "democratization on the entrepreneur side".  Her mission for Techstars is to have "a portfolio that truly represents the world" where DNI is focused to some extent and without prejudice in terms of age, diversity, race, gender, or socio-economic background.
Democratization of these startups, it's assumed, is also to ensure that investors are aligning if not safeguarding themselves with and to a world that is opening up to more diverse possibilities.  Briefly, Gavet mentions that something to the affect of less than 3% of VC funding reaches women entrepreneurs each year.  To my astonishment, I ask her to clarify the number.  Reaching for her phone and then quoting from an article Gavet reads to me that, "Funding to women in 2021 fell to its lowest to 2.2 %, in five years."  Even if companies are co-founded by a woman, she says, the numbers (~11% get funding) are "horrendous".  It's this great imbalance and the vast shadows it casts, that hides so many potentially successful companies that Gavet and Techstars seek to uncover and bring into light.  
It's their "general investment thesis" with their programs "being representative of the general population".  In the last three years, their track record proves that 30% of the companies they mentored have women founders.  But even with this progress within their company, Gavet says she wants it to be 50-50, while also stating that 32% of their CEOs self-identify as BIPOC.
She goes on to say that, "It's not normal that the tech industry has almost no founders beyond the age of 50.  We need to change that".  She points out these are all key factors to their future success, as well as taking on projects that the rest of Silicon Valley might be sleeping on.  
"And just to be clear, I worked really hard, but I also got lucky from the get-go."
This led me to ask Gavet what challenges if any did she have as a female executive in the tech space.  "Plenty," she says, "but at the same time, I've been incredibly lucky.  And just to be clear, I worked really hard, but I also got lucky from the get-go.  I had parents who always supported me even though they didn't understand what technology was, and made sure I would get the best education possible.  I had mentors who really opened doors for me and made sure I would meet the right people, in front of the right backers.  I think there's always luck, always, I think the question is whether you put enough work to leverage the luck that you're getting.  So I think people who say it's only hard work are undermining or underestimating how much the circumstances have helped them.  The people who are just  talking about circumstances are clearly not—you don't become CEO by chance, you have to work on that, and there are a tonne of people, no one succeeds alone.  I wouldn't be here where I am without literally the dozen if not hundreds of people who at one point or another just believed in me and supported me.  And, yes, as a woman, sometimes it's a little harder." 
One aspect of this democratic, worldly approach is utilizing the company's international reach outside their New York offices, and the Toronto Techstars branch factors well into finding those startup sleepers that others seem to ignore.  In large part, Techstars has sourced them from Africa and through their accelerator program—particularly the one in Toronto—success stories abound.
At the close of Collision Conference, Techstars Toronto held an event where many of these companies and their founders were invited from Africa to share their stories and to mingle with VCs and like-minded entrepreneurs.
Techstars Toronto Accelerator, Collision Conference 2022 event where many of the Toronto branch startup CEOs shared their stories of successful African-based companies.  The event was hosted by Techstars Toronto Accelerator, Managing Director, Sunil Sharma.  As many there will tell you, the future of tech is Africa.
Some of the accelerator program's startup notables include Gigmile (based out of Accra); Blackcopper (based out of Lagos); MyCover (based out of Lagos); Glad (based out of Lagos)
Maëlle Gavet is also a published author with her Wall Street Journal bestseller, "Trampled by Unicorns: Big Tech's Empathy Problem and How To Fix It".  In relation to her book—which focuses on how Big Tech siloed itself from the rest of the world, how it derailed in terms of responsibility while lacking in conscious-driven social impact—I ask Gavet what the future might hold in a post-pandemic, Putin-war climate, economically tumultuous world.  
She says, "A lot of the challenges that are remaining are going to remain the same and there's probably going to be new ones.  I think the whole question about regulation is going to remain at the top of the agenda, and I think we're just scratching the surface.  How do you regulate companies and in a way force them into empathy?  […]
For a very long time, and that was to a large extent the premise of the book, the assumption was, because tech was working on making the world a better place, we didn't need to regulate them.  Nah, not really.  And I'm a proponent of balance, I believe that we created Western society, the way we are with [our] standard of living that we have, is precisely because we've figured out a way to balance between the different stakeholder: a.k.a. private companies focusing on profit and growth; democratically elected government officials focused on a certain vision of life that they've been elected for; citizens; and then the media.  I think that tech companies have made that balance significantly less obvious, and that we're now re-balancing it a little bit better.  We're not there yet.  […]  
I think with the recent reviews on valuation of all these companies, there's going to be a new type of challenge for tech, which is that profitability actually matters, like really matters, and what does that mean in terms of time to IPO, compensation package for your worker, type of funding you can get, and innovation that you can fund.  This in itself changes a bunch of stuff, so that's going to be a huge challenge and as a result of that, going back to empathy—and corporate empathy—is your ability to think long-term about your impact, not just your customer, but all the communities that you are impacting.  And when you are fighting for survival, when money becomes tighter, when you have to really think through what you want to focus on, empathy and your impact on the world tends to decrease dramatically.  I think that's going to become an up-and-coming conversation again."
Unfortunately, my time with Gavet was up and she was escorted to the next interview.  One of the closing questions I had for Gavet was: What technology in particular were VCs looking to invest in more than others?  With the current uncertainty of the economy, she tells me to remind her and to ask in September.