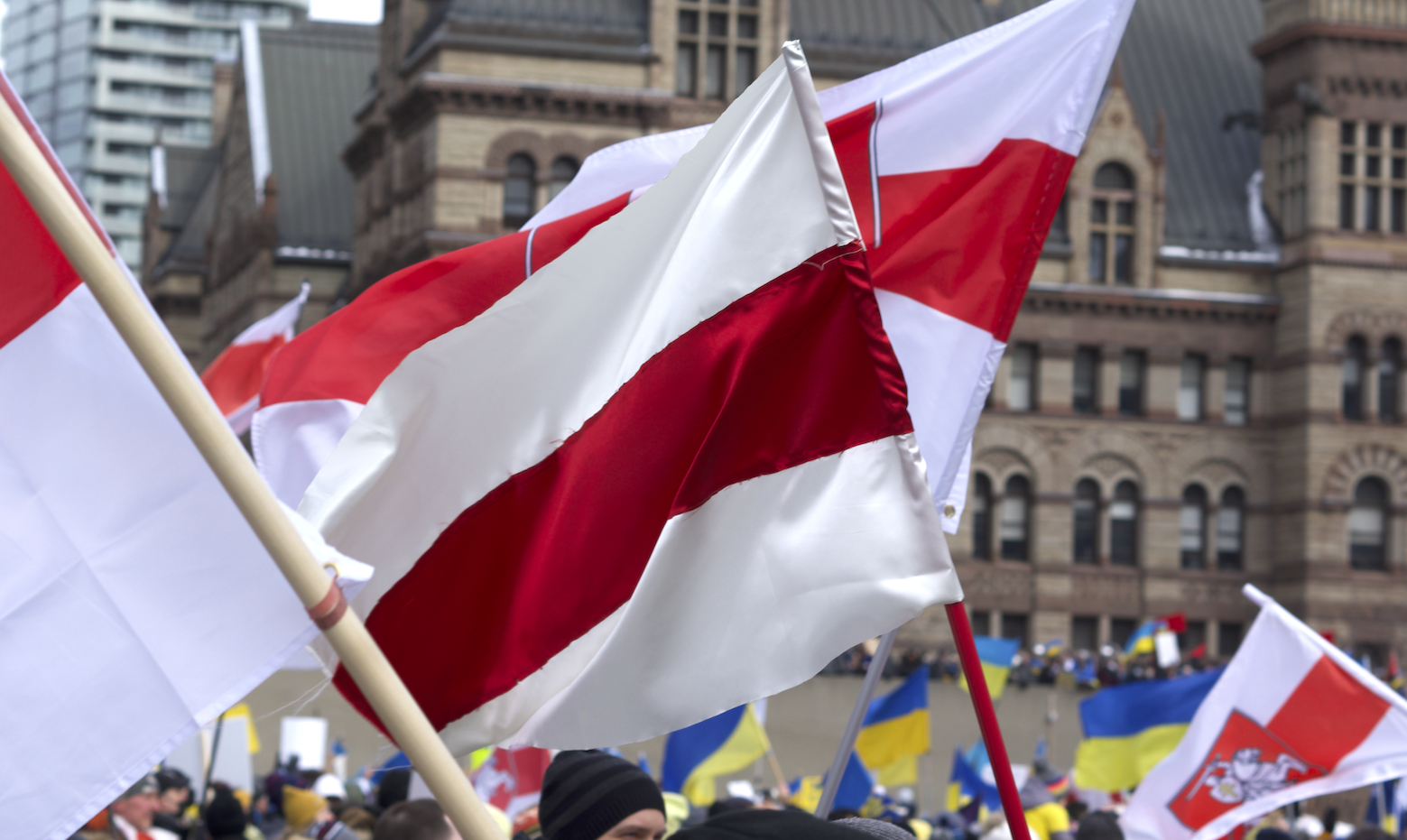 On the way into the downtown core, a gentleman driving a black Mercedes had two flags rolled up on his dash.  One was the Ukrainian flag, while the other—perhaps less familiar to many— was the Azerbaijani flag with its distinct colour pattern and crescent with star.  The gentleman was on route to the anti-war protests in Toronto, looking to find a parking spot as they quickly disappeared with the flow of traffic on Sunday.
Many Polish flags were seen flapping in Toronto's Dundas Square in the brisk February wind as the march moved down Bay Street and then towards Nathan Phillips Square and City Hall.  As the protesters marched steadily along, it became obvious that Ukrainians and Ukrainian-Canadians weren't alone in their resilience to defy geopolitical odds.
Poland's humanitarian effort since the war started has been immense.  Prior to this war, Poland had taken in countless Ukrainians over the years as battles raged in the Donbas region.
Poland, having sent arms to Ukraine and taking the bulwark of refugees since the war began—more than Slovakia, Moldova, Romania and Hungary combined—has responded unlike any other neighbouring country.  
Perhaps, no other neighbouring country is as hyper-aware of Russia's continuing influence and presence or as nervous of the Russians in Eastern Europe as Poland.  Like all former Eastern Bloc nations, they have ties to Russia they'd rather forget, but forget they will not.

Poland and Ukraine, two countries that have had their own historical patches of animosity with the other are united now as they share the same enemy and a long history of dealing with Russian aggression.  Poland sees an ally, even a cousin of sorts in partnership for Eastern European preservation.  For decades now, Poland understands the importance of NATO membership and is now behind Ukraine's expedition into the European Union as the next best option, pressuring diplomats on this front during the crisis, as NATO membership is more or less an impossibility.
Two former Belarus flags (see below), now deemed protest flags, illustrate the many Belarusians who are against the Russian incursion—particularly those within the Lukashenko regime—that has enabled Russian military expansion and ease of mobility for its armed forces, which has permitted Russia a greater strategic opportunity to strike over a northern pass into Kyiv.  For them, this enabling, this attack on their fellow Eastern European, is an embarrassment that they don't want attached to them.
Two former Belarus flags were seen at the protest that are now deemed protest flags; they illustrate the many Belarusians who are against the Russian incursion and those in the Belarus government who enabled Russian military expansion.  This flag (above; white-red-white stripes) represents the former Belarusian People's Republic dating back to 1918.
Azerbaijan, too, has had its dealings with Russia in the 20th C, perhaps not as devastating or comparatively severe to the historic atrocities in Ukraine, but there's now a commonality that connects these nations all along Russia's perimeter, binding them in their quest for peace.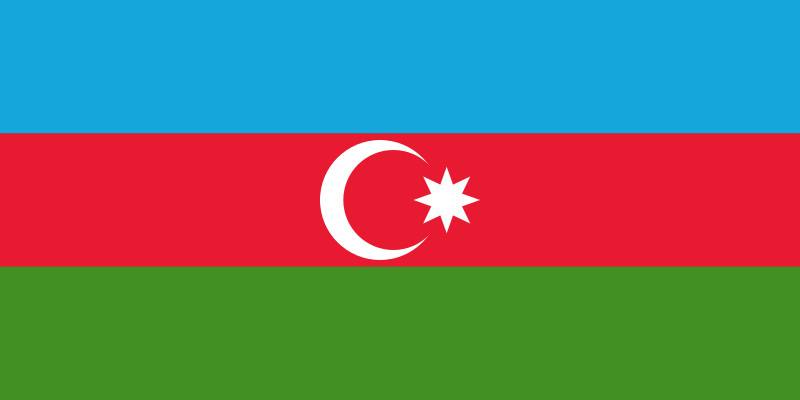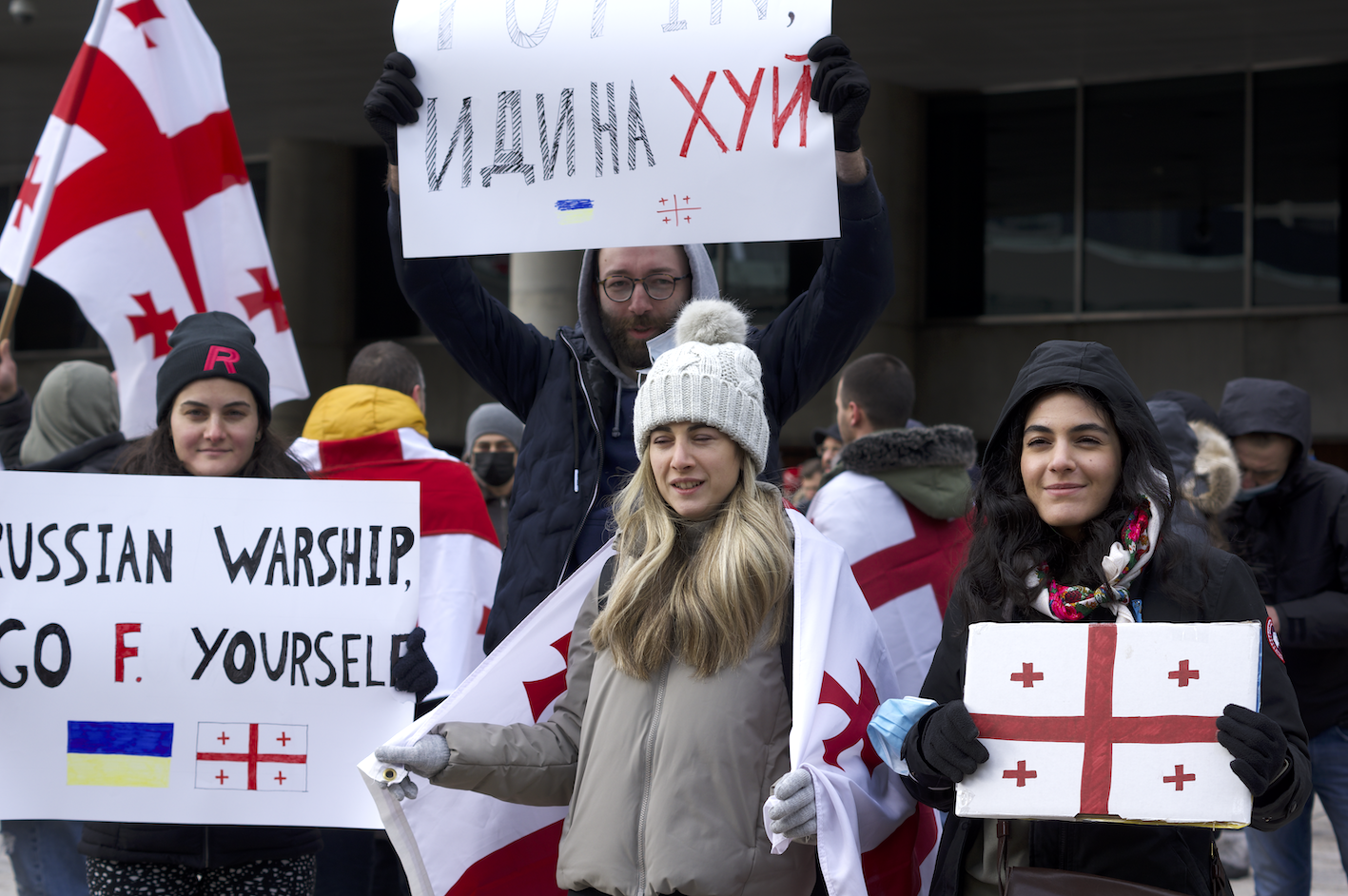 Showing solidarity for the anti-war movement in Ukraine, a small but proud and determined group of protestors demonstrated their defiance with colourful signs and the Georgian flag.  As recently as 2008, Georgians were involved in the Russo-Georgian War, a country whose historic wranglings with Russia is as complicated as any.  
For most of these countries, stories of violent entanglements are bitterly drenched into the peoples and cultures of their respective realms; it would be a near impossibility to do them justice here, let alone any academic attempt to portray and understand them from a Westerner's point of view.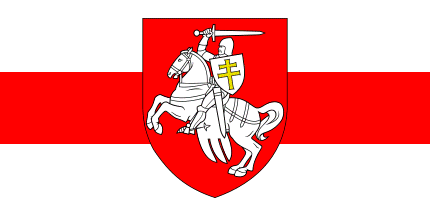 Like Poland, Estonia and other Baltic countries whose borders directly touch Russia, live under the loom and long shadow of Russian ballistic missiles.  Or, the increasingly more relevant danger of cyber warfare.  It's no surprise then that the Latvian and Lithuanian flags were spotted hanging from poles, peaking out from the crowd at Nathan Phillips Square on Sunday where Toronto mayor John Tory and Deputy Prime Minister Chrystia Freeland addressed the crowd.


Two countries, Lithuania and Estonia, neighbours of Russia, are in proximity to the heavily militarized Kaliningrad—a sliver of land often forgotten—a western point under the full command of the Russian Federation.  Both of these flags were seen at the Toronto demonstration.  
Like Estonia and Lithuania, the Latvian flag was also present during the demonstrations.  All these states are vulnerable to Russian aggression and as part of the Baltic collective they are shielded by NATO arms and defences.  It is said that the dark blood-red colour is symbolic of the bloodshed endured by Latvians who sacrificed themselves for nation. 

The flag of the Netherlands made an appearance, a country that relinquished some of their artillery (the all-important Stingers and anti-tank weapons) alongside the Germans who dispossessed their stocks to arm the people of Ukraine.  Sweden, although its flag was not seen at the protest, and historically neutral on such matters, has sent military aid, too.  The list of EU countries (and NATO members) that have contributed military armament in Ukraine continues to grow.
This was not a march by just Ukrainian-Canadians, this was a march of demonstrators from a myriad of backgrounds staunched in histories tired of seeing yet another country's sovereignty undermined and whose autonomy is meddled with consitently.  They are tired of the narrative.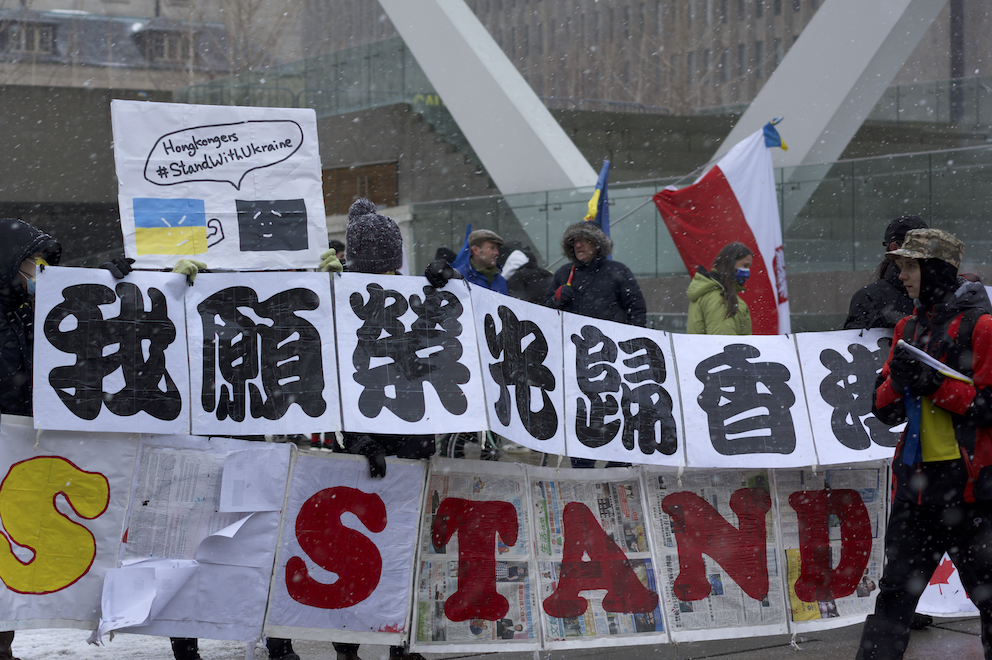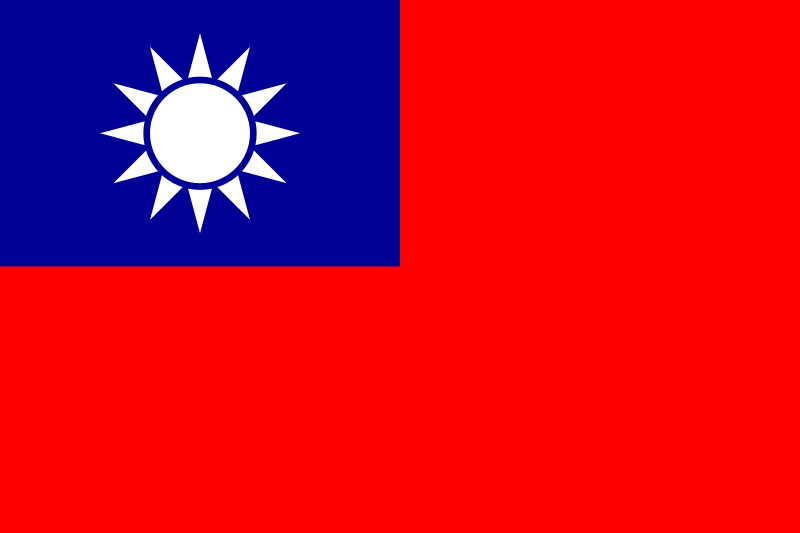 As Taiwan seeks its own freedom and sovereignty, some demonstrators made it known that  many 'Hong Kongers #StandWithUkraine', giving support during these tenuous times as Hong Kongers will need support from the international community to maintain their own geopolitical resolve.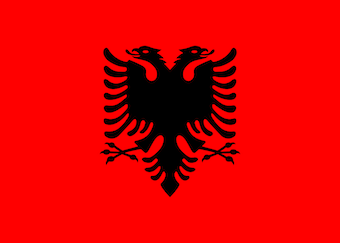 The Albanian flag was spotted in the crowd as well.  Albania's history with the injustices of war is long, but presumably, the solidarity represented with the flag's presence might include the fact that Albanian communities in the Odessa region of Ukraine have been bombed this week. 
While many proudly represented their national ties and their political stance with a piece of cloth, one flag was obviously absent from the crowd.  Many of those who take pride in their Russian heritage, however, were still present and demonstrated their opposition to the existential crisis in Ukraine.  In what is now also a war of perception and rhetoric, for the courageous few Russians who to stand up to all of it, they should also be acknowledged with their presence, as the international community pleads that more of them rise to the occasion in defiance to the war.