The headline projected on the screen reads: 'It takes a village to build a city'; and so describes Daniel Doctoroff, CEO of Sidewalk Labs, on stage at Collision 2019, in Toronto, urging on a project described as "great urban design."
The process that came about for Sidewalk Labs—a subsidiary of Alphabet Inc.—to choose Toronto as its launchpad for a designed smart city involved a list of detailed criteria that made it the overall winning bid. "We wanted a city that was growing," said Doctoroff. 
Among many factors that made Toronto attractive was its tech ecosystem, but it was also some of Toronto's shortcomings that made it an ideal candidate.  As Doctoroff later noted, Toronto is much like any great city in that it is struggling with its own success, mostly driven by its economic growth and its desirability as a city to those wishing to live inside of it.  As a result of Toronto's unprecedented growth "affordability is a huge problem" said Doctoroff, as much of what makes a city healthy and vibrant has started to ebb.  One of the problems that Toronto faces is a lack of infrastructure, having not adequately invested in public transit, while accessibility for those with lower incomes becomes a growing concern.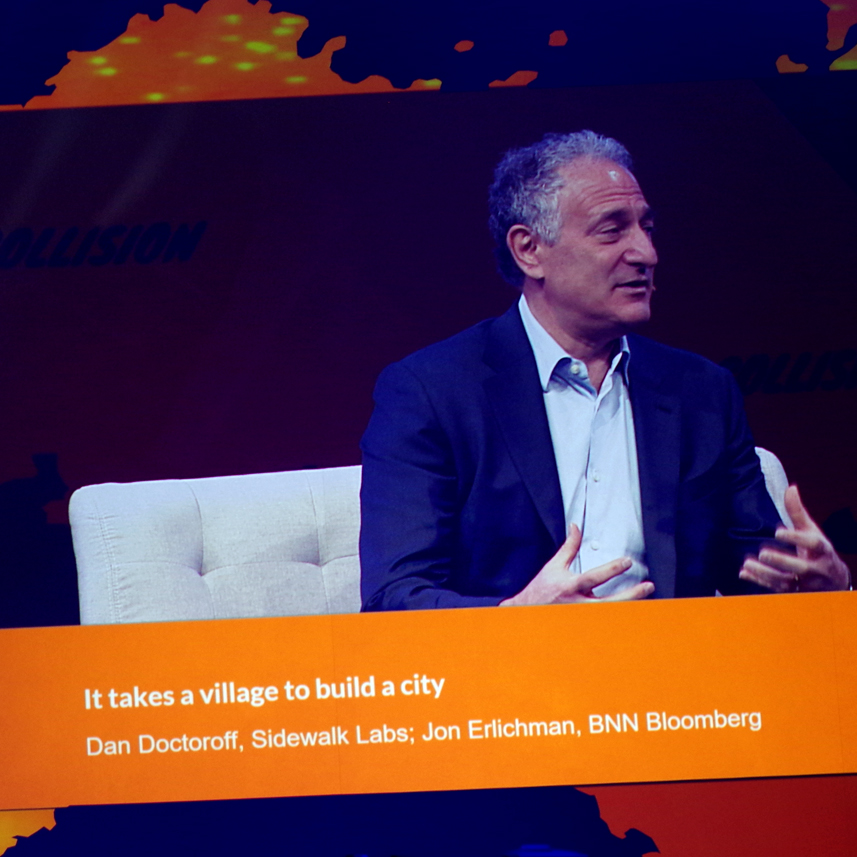 With regards to Sidewalk Labs, it seems the idea behind its ambitions is to reinvigorate old infrastructures and cities that haven't changed for decades, or in the case of Toronto's waterfront, as Doctoroff likes to point out, an area that hasn't been touched or redeveloped for over a century.  How this approach will improve on the problems mentioned above remains to be seen.
Sidewalk Labs intends to provide a new grid on which future entrepreneurs and companies can build on top; the kind of "physical and visual infrastructure" needed so that the area, in a sense, will never age.  Sidewalk Labs plans to include further details in its next proposal with regards to its open infrastructure and open systems standards, while also including how it will utilize mass-timber construction in its developments, which they claim will lower costs by as much as 20%.  While detailing aspects of the project's permanency, according to Doctoroff, it is ultimately an idea that has global aspirations for cities looking to make themselves more accessible, affordable and environmentally sustainable.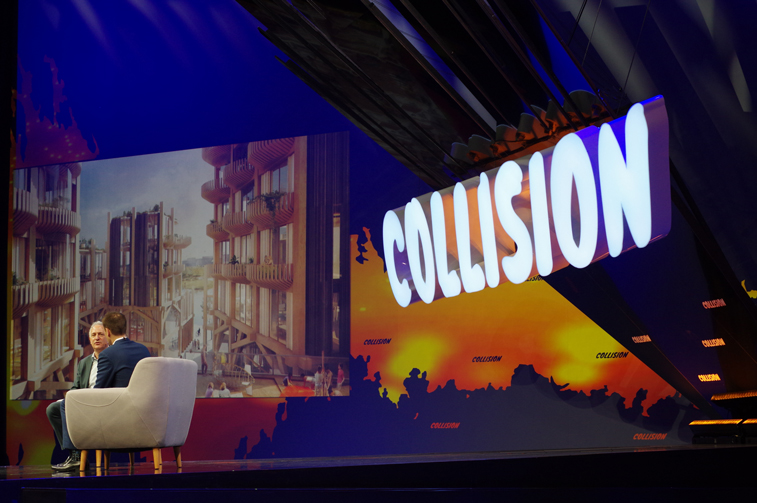 When confronted with questions regarding data and privacy and whether the project and its CEO are being sufficiently transparent, the former Deputy Mayor of New York said they're taking a "radical approach to urban data" going on to say that it's not appropriate for any society to endure privacy concerns and that no one company should collect and hold the kind of data that is easily attained through technology already in use today. Doctoroff openly stated that Sidewalk Labs should not be in charge of such data, claiming that they proposed an idea to have a "government sanctioned, independent data trust that will have responsibility for all oversight of this kind of data."
In defiance to those who have vocalized their opposition, questioning the project's transparency, Doctoroff said that much of the criticism is "100% unfair" and that Sidewalk Labs has met with 20,000 people regarding the preliminary stages of its project, adding that more details will be provided next month for public review in what will be the project's final iteration before approval.
"This will be the most innovative district in the entire world..it will completely bend the curve on the quality of life, we believe, across virtually every dimension of the way people live in cities."  —CEO of Sidewalk Labs, Daniel Doctoroff
In the interview, Doctoroff stated that despite being a subsidiary of Alphabet that they are not tied to them as a platform, and that much of their profits will come from real estate development and next generation infrastructure that the company can export to other places around the world.  "This will be the most innovative district in the entire world…it will completely bend the curve on the quality of life, we believe, across virtually every dimension of the way people live in cities" declared the CEO.
The first buildings are slated to open as a set, at the end of 2023 or early 2024, with Google's Canadian headquarters expected to move in.